Yoga like any other form of exercise requires you to have clothes that will make you more comfortable as you practice. Even though there are no strict requirements for yoga, you need to pick clothes that are the most suitable for a yoga session. These clothes will make you move easily and stretch without restrictions. Typical yoga outfits include a good top and a good pair of pants. The following guidelines will help you choose the best yoga clothes for your practice.
Get a good fabric
As you will be doing yoga, you are going to sweat. Therefore you need to get a fabric that is able to absorb the sweat and give you room to breathe, preferably cotton. The color of your fabric depends on your taste.
Get a top that completely covers your upper body
During yoga class, you need to be fully concentrated on your instructor without the distraction of constantly pulling your top to cover you well. Therefore as you look for a top, get one that is fitting enough so that it does not move as you change positions and poses. Preferably, the top should be stretchy to accommodate the specific bends and stretches of the body.
You can get yourself a hoodie
Sometimes the weather may not be very favorable and you may require something that keeps you warm or covered as you practice yoga. You can get yourself a hoodie to protect you from cold especially when performing the poses, which require you to lie down.
Ensure you have a bra
For most women, breasts can be one of the best ways to describe their feminism. However, for your yoga practice, you need a sports bra, which will ensure that your breasts do not hang as you practice yoga. The bra should also be comfortable and allow good air circulation. Sometimes a good bra can act as an alternative for tops. Some designers have even made it easier for women by creating a top, which has a brassiere in it, it is very effective for yoga.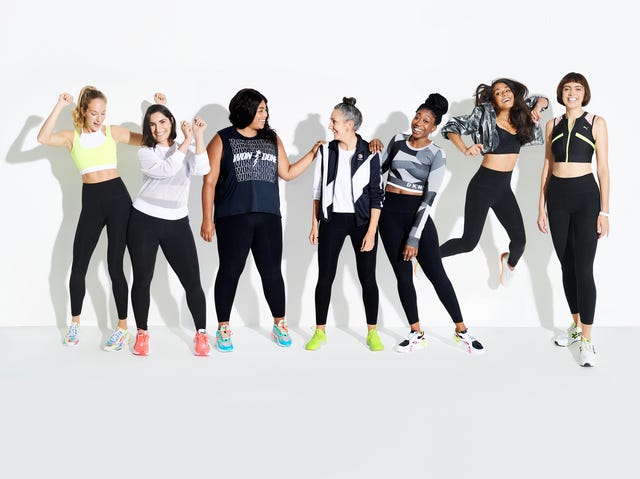 Choosing a pant
There are tons of options to choose from if you want a good yoga pant. You can choose a pant that is not loose so that it does not fall off during yoga sessions. The pant can either be as tight as the leggings or loose like the sweatpants, depending on your preference. However, you should get yourself lightweight pants so that you get to move and change positions without struggling too much. Some pants have a gusset that is designed to reduce pressure in that delicate area; you should definitely check them out.
For those who love shorts, there are shorts that are form-fitting and will make you comfortable as you practice yoga. In addition, you can also get Capri tights but they should not be too tight so that you find it hard to hold various body poses.
The waistband of your pants should be in line with your waistline so that it gives you an easy time while bending.
Avoid jeans
Jeans are too rigid for a yoga session. They do not give you much room to move as expected in yoga classes. Hence, you should avoid them. Get materials that stretch and adjust well depending on your position. You should also avoid materials such as leather and corduroy.
In conclusion, you can use various clothes for your yoga practice, however, you should try to use the guidelines above so that you stay fit and comfortable.